Spokes People
Our company spokespeople are available for comment on their individual areas of responsibility. Find out more about their respective roles below and in detail in their individual Q&A sections.
---
Key People
Meet the senior members of our company who help to drive our success across WRC and Customer Racing. Follow the links below to their Q&As to discover their areas of expertise, and the vital roles they play in our team.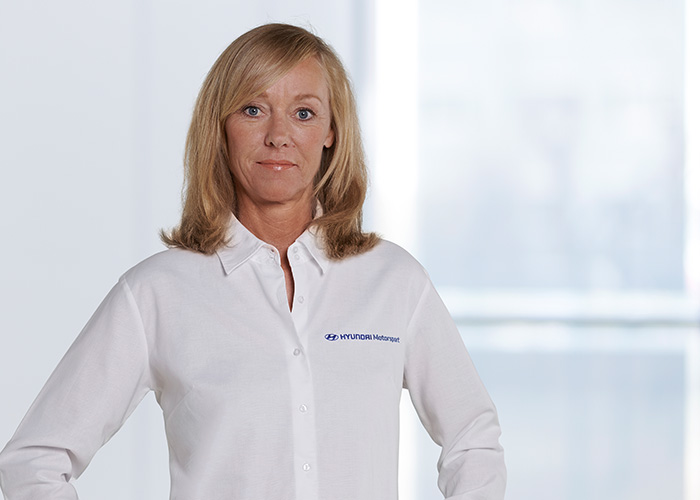 Sabine Marsollek
Deputy General Manager Marketing
Deputy General Manager Marketing Sabine Marsollek has a wealth of experience, honed from years of working in motorsport and other industries. Marketing plays a key role in how our brand is represented around the world, linked to Hyundai's high-performance N brand. Sabine joined in 2014, our first season in WRC, and has been at the forefront of our company's growth .
Read the interview →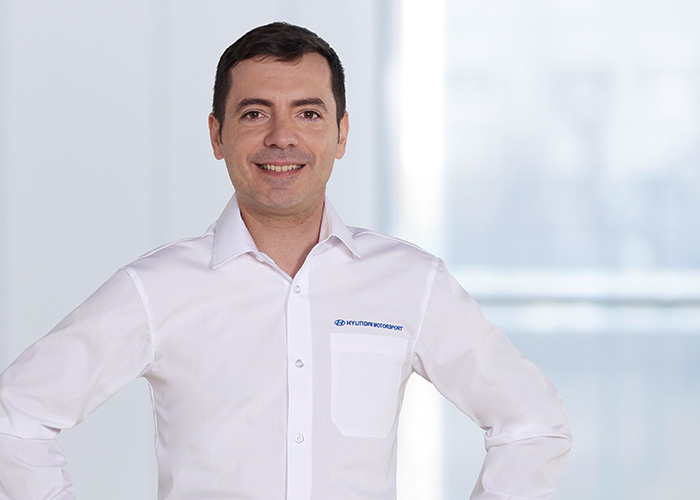 Julien Moncet
Powertrain Manager
In January 2019, Julien took full management of the Engine, Transmission and Electronics divisions as they merged into a single entity: Powertrain. Julien co-ordinates the activities of all three departments in in a role that spearheads all WRC and Customer Racing engine development and production programmes at our Alzenau facility. The Frenchman has been part of the Hyundai Motorsport organisation since the very beginning and was originally tasked with getting all the engines ready for our first Rallye Monte-Carlo in 2014.
Read the interview →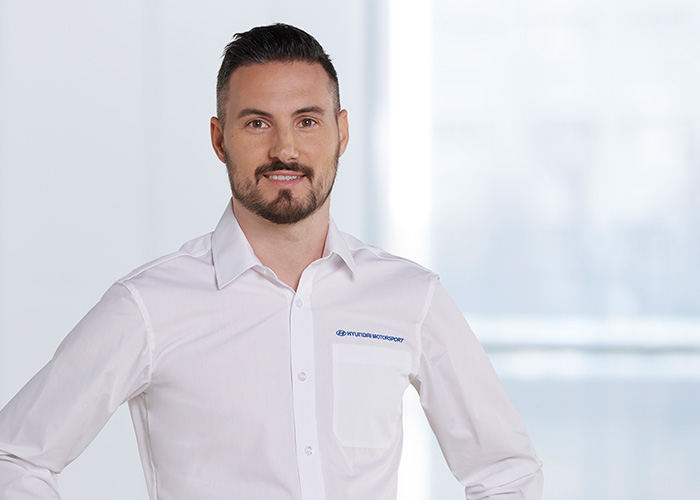 Stefano Sangiorgi
Engineering Design Manager
Engineering Design Manager Stefano Sangiorgi is responsible for leading the design of every single Hyundai Motorsport-built car. Collaboration with other departments is a vital element of his work, as they endeavour to create a fast and reliable car for our WRC crew and Customer Racing teams. As he will explain himself, success is all about compromise and working together as a team.
Read the interview →
You might also be interested in
---
We are hiring
Career at HMSG
Want to be part of our team? Visit our career page for jobs and application form!
Apply now
Behind the scenes
Inside the factory
Welcome to a behind-the-scenes tour of Hyundai Motorsport GmbH. Here you will find a short overview of our main departments.
Have a look
Established on 19 December 2012, Hyundai Motorsport GmbH (HMSG) is responsible for Hyundai's global motorsport activities.
Discover now