Spokes People
Our company spokespeople are available for comment on their individual areas of responsibility.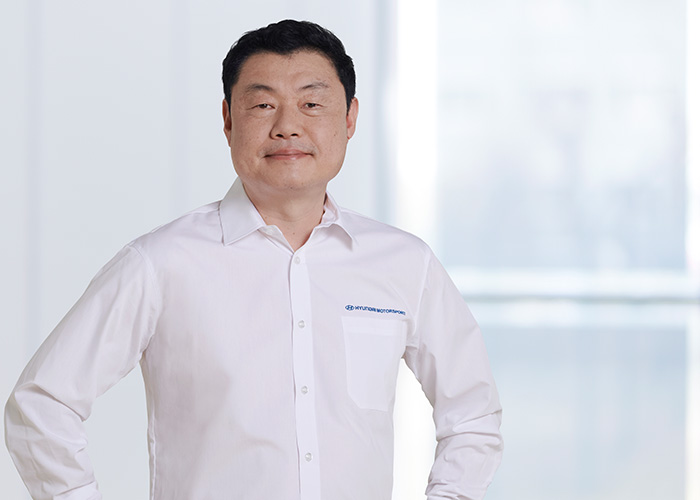 Sean (Seon-Pyung) Kim joined Hyundai Motorsport as President in April 2022 having worked within the Hyundai organisation since the turn of the millennium. He brings over two decades of experience in platform and vehicle development, which includes four years in our WRC development team prior to our company's debut in the series, and five years at the High Performance Vehicle Development Center in Namyang. Mr Kim's role oversees our activities in WRC, ETCR, WTCR and Customer Racing.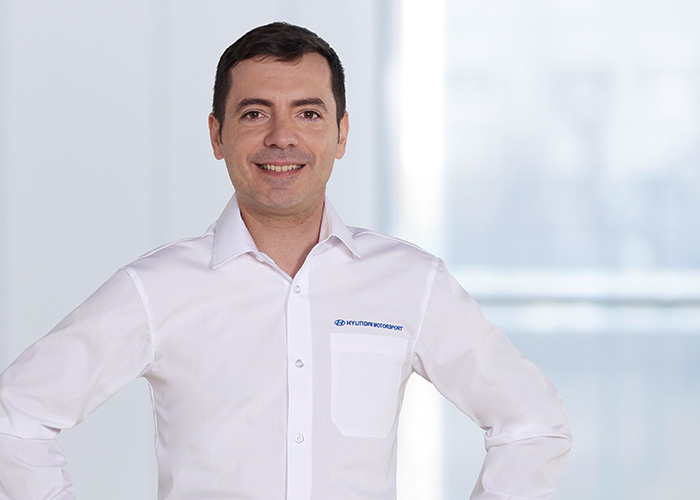 Julien Moncet
Deputy Team Principal and Powertrain Manager 
Having joined in 2014, Julien has been part of Hyundai Motorsport since the very beginning. In 2019, the Frenchman took full management of our Powertrain division, spearheading all engine development and production programmes at our Alzenau facility. In addition to these responsibilities, Julien moved into the role of Deputy Team Principal in 2022 and is a key figure in co-ordinating all of our racing and rallying activities across the globe.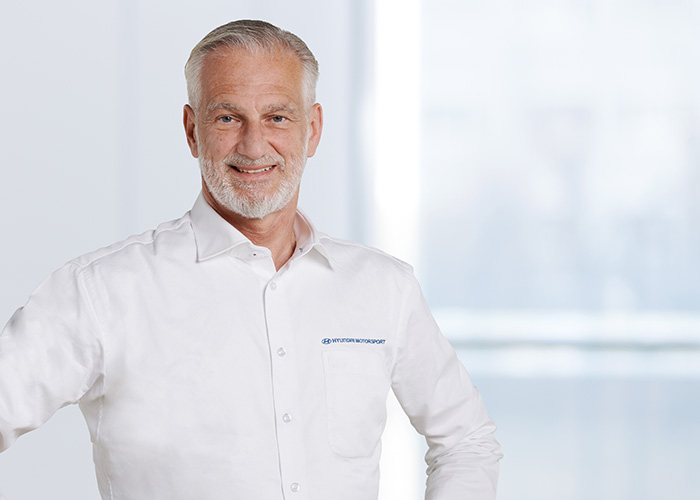 Stefan Ph. Henrich
Director of Marketing & PR 
Stefan brings a lot of Hyundai knowledge and experience to our team, having been the spokesperson at Hyundai Motor Europe for 12 years prior to joining our motorsport activities. His deep understanding of how Hyundai does business has proved invaluable throughout his time with us, leading Hyundai Motorsport in establishing award-winning promotional activities with markets around the world. In his role, Stefan manages an international team of experts heralding from several different disciplines within motorsport.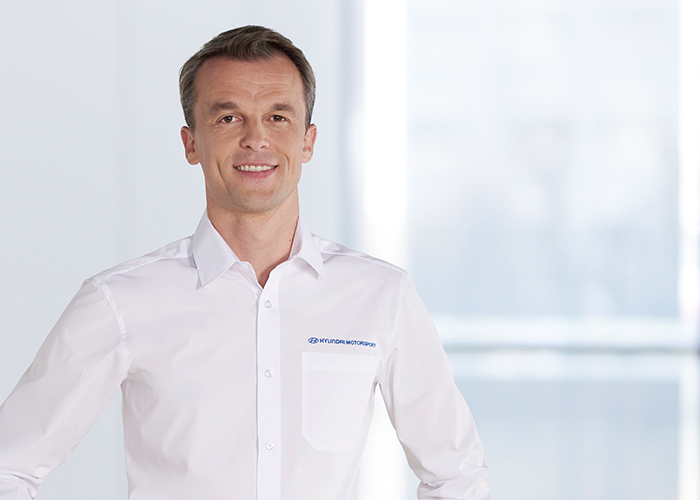 Thomas Villette
Deputy General Manager PR 
Thomas is no stranger to leading race and rally communications programs, having worked in multiple motorsport series prior to joining our team, including in Formula 1 with Prost Grand Prix. He is responsible for the establishment and day-to-day running of public and media relations for our WRC and Customer Racing operations, including digital content creation, liaison with international journalists and Hyundai stakeholders to generate as much positive exposure for our company as possible.
---
Key People
Meet the senior members of our company who help to drive our success across WRC and Customer Racing.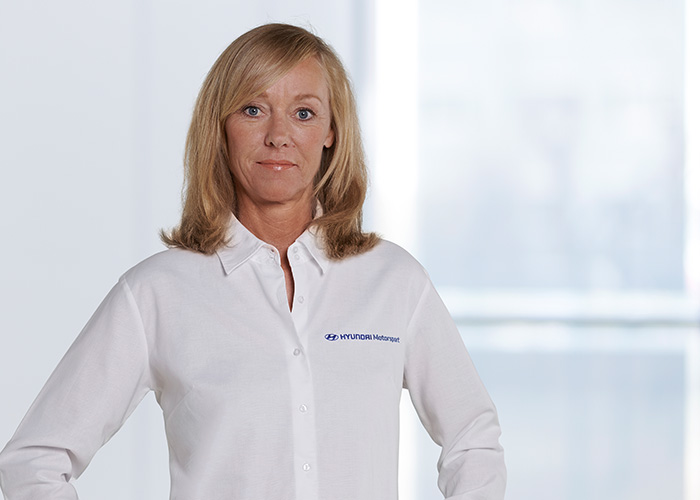 Sabine Marsollek
Deputy General Manager Marketing
Overseeing our marketing activities, Sabine has a wealth of experience, honed from years of working in motorsport with WRC and Formula 1. She joined in 2014, our first season in WRC, and has been at the forefront of our company's global growth ever since. Sabine leads all marketing activations across WRC and Customer Racing. This plays a key role in how our brand is represented around the world, linked to Hyundai's high-performance N brand.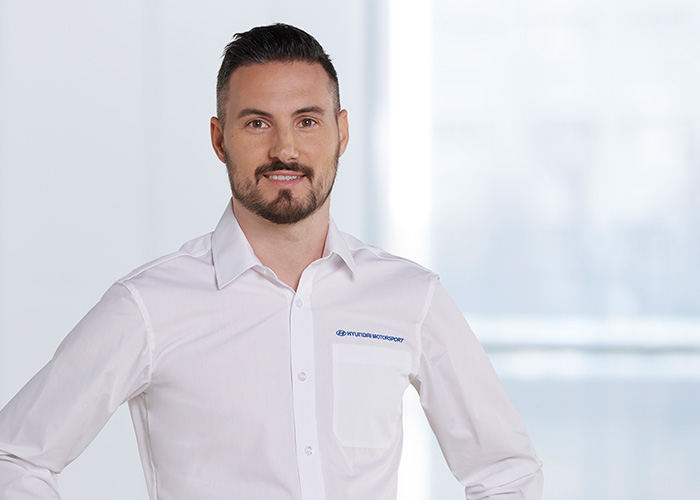 Stefano Sangiorgi
Engineering Design Manager
Stefano is responsible for leading the design of every single Hyundai Motorsport-built car, including our latest WRC, WTCR and ETCR challengers. Collaboration with other departments is a vital element of his work, as they endeavour to create a fast and reliable car for our WRC crews and Customer Racing teams. Stefano's eye for detail ensures every vehicle in our fleet fulfils all the necessary technical requirements in each relevant series.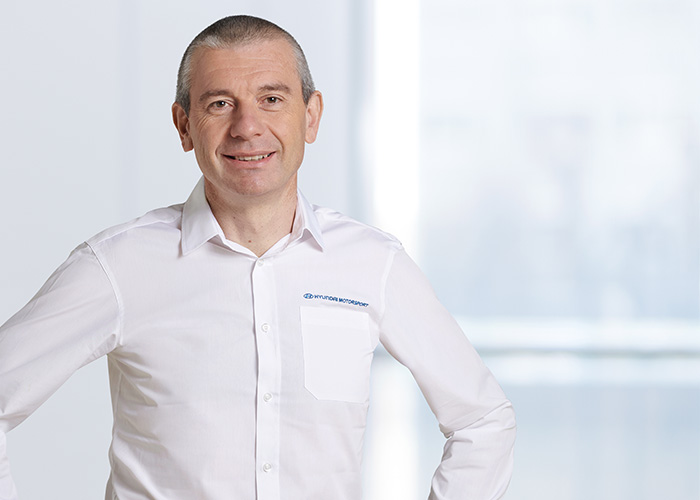 Andrea Cisotti
Customer Racing Manager
Now managing our Customer Racing department, Andrea first joined Hyundai Motorsport in 2018. He was in charge of the Customer Racing engineering office and technical support - a role he performed while also serving as Norbert Michelisz's race engineer in his 2019 WTCR title-winning season. Andrea became Customer Racing Manager in 2022, overseeing the delivery of our customer rally and racing cars in numerous series all over the world.
You might also be interested in
---
We are hiring
Career at HMSG
Want to be part of our team? Visit our career page for jobs and application form!
Apply now
Behind the scenes
Inside the factory
Welcome to a behind-the-scenes tour of Hyundai Motorsport GmbH. Here you will find a short overview of our main departments.
Have a look
Established on 19 December 2012, Hyundai Motorsport GmbH (HMSG) is responsible for Hyundai's global motorsport activities.
Discover now