Each driver competes for the championship individually, however each car is shared by two drivers across a race weekend.
Emil and Reeta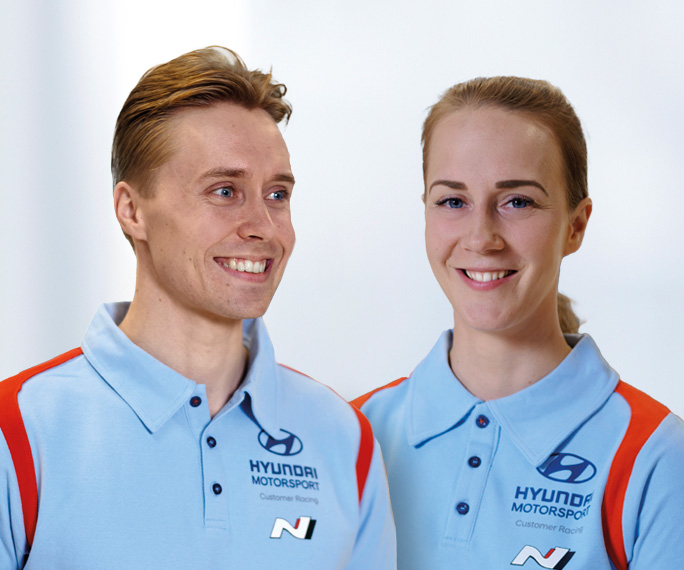 This Finnish duo has enjoyed success together in WRC2, and 2023 sees them bring their talent to our team as part of the Hyundai Motorsport Driver development Programme. "I'm really excited about the opportunity to become part of one of the most accomplished and successful rally teams globally," says Emil. His co-driver, Reeta, has 10 years of experience to her name, and in 2020 became the first Finnish woman to compete in the World Rally Championship with a WRC car. The pair will continue to contest WRC2, with hopes of defending their championship title.
Fabrizio & Marcelo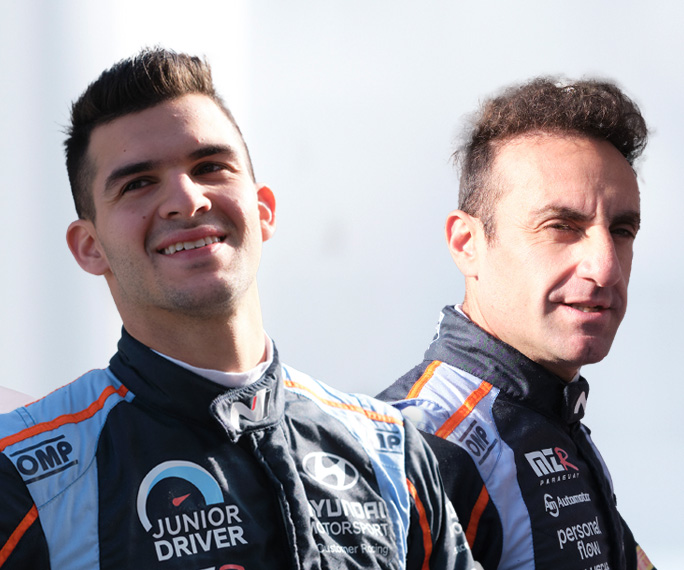 Our crew of Paraguayan Fabrizio "Fau" Zaldivar and Italian-born co-driver Marcelo der Ohannesian pilot our i20 N Rally2 in WRC2. 2023 marks their second year of rallying together – competing on a number of different surfaces across three continents in this time. With a natural gravitation towards success in gravel events and some steady progress on tarmac too, this year's calendar is suited to the pairing.
Teemu & Mikko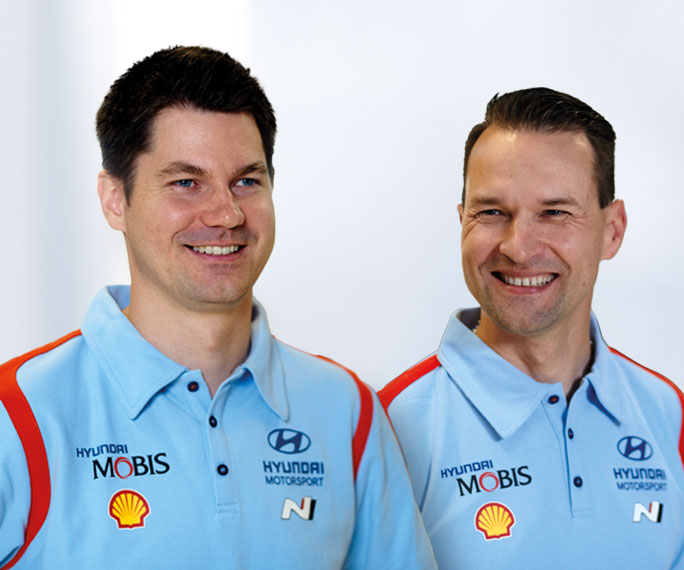 Teemu and Mikko are no strangers to our team, having contested WRC2 in our i20 N Rally2 between 2021 and 2023. In July, Teemu and Mikko will embark on a WRC campaign in our i20 N Rally1 Hybrid for the second half of the season, sharing our third car with Dani and Cándido. Their debut will be Rally Estonia, followed by an appearance in their home event of Rally Finland and further events to be announced.
Hyundai Motorsport N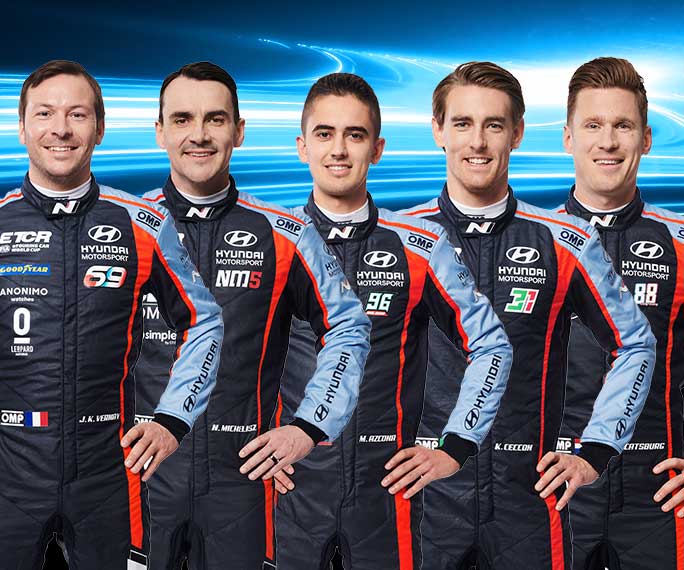 You might also be interested in
---
We are hiring
Career at HMSG
Want to be part of our team? Visit our career page for jobs and application form!
Apply now
Are you interested in i30N TCR?
Explore
Established on 19 December 2012, Hyundai Motorsport GmbH (HMSG) is responsible for Hyundai's global motorsport activities.
Discover now