Ever wondered what makes a WRC crew such a potent partnership? We caught up with each of our driving duos to find out more about them as individuals and what makes them work so well as a team. Discover all about their careers so far, as well as their hobbies and highlights right here.
Thierry & Nicolas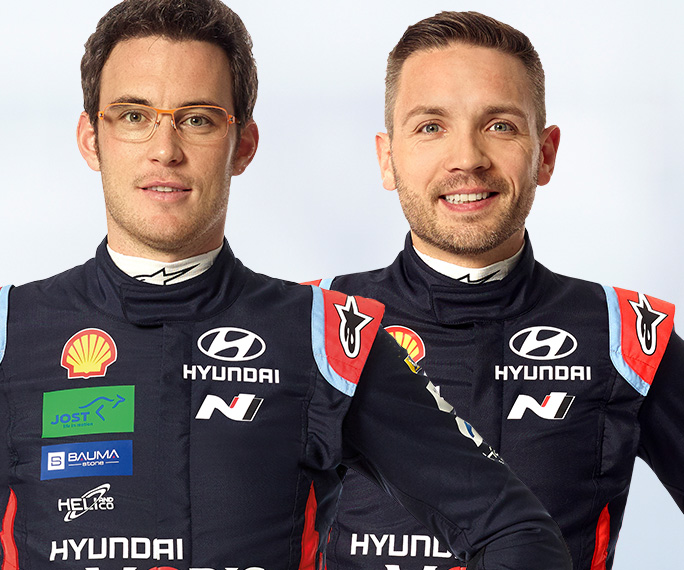 Belgians Thierry and Nicolas are in their element when working together. "We are different, like fire and water," says Thierry. "At the same time this makes us very complementary." They are able to work perfectly in unison to get the best out of each other at all times. "Our biggest motivation is to enjoy what we do," says Nicolas proudly. "We always shake hands and wish each other good luck before each stage." When it comes to working on the car, they are able to co-operate just as harmoniously. "Nicolas gets all the parts ready, so I can just focus on the job in hand. We help each other." So, what if their roles were reversed? "We'd be fast but we would not make it to the finish," smiles Nicolas.
Ott & Martin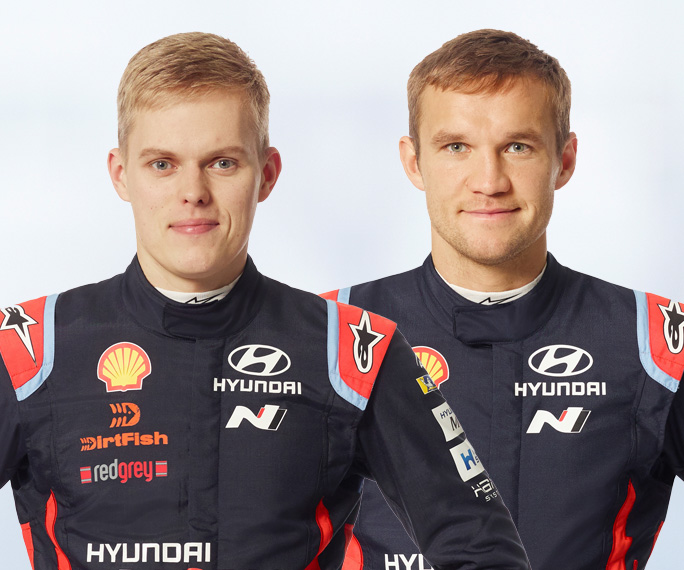 Freshly-crowned champions Ott and Martin are the newest additions to the Hyundai Motorsport family. The Estonian duo describe themselves as a "hard-working" (Ott) and "determined" (Martin). Their work ethic is an evident success of their partnership: "My pre-stage ritual is to make sure I have done all the things that are up to me so that the result is as good as possible," says Martin, while Ott "relaxes and focusses." The better mechanic of the two "is the same guy who normally gives a reason to fix something," according to Martin. "So normally me!" echoes Ott. If they were to switch roles, Martin believes he would perform "very well – on the road section." Ott is equally honest about his co-driving talent: "Bad."
Dani & Carlos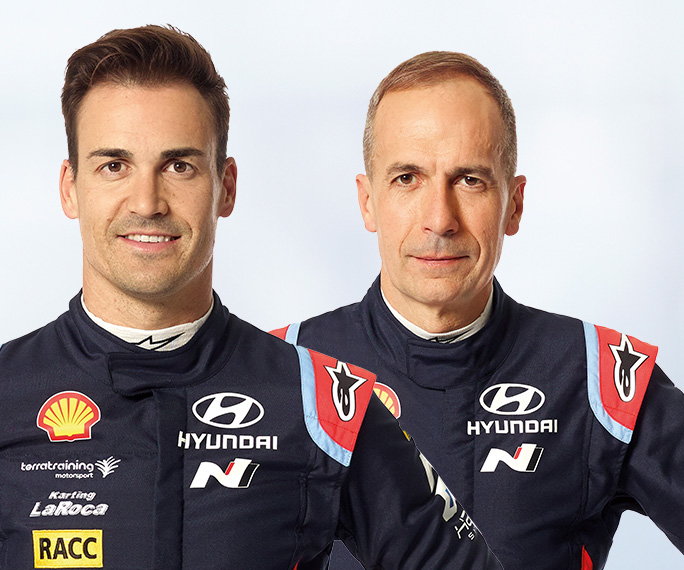 Spaniards Dani and Carlos are reunited for the first time since a rally-winning 2013 season as they join forces for their 2018 WRC campaign. They first formed a crew partnership back in 2003. "He was only 20 and was looking for an experienced co-driver," recalls Carlos. After a break of seven years, the duo resumed in 2011 with some podium success in the WRC. "We enjoyed some good times, including my first win in Germany," says Dani. "I hope we can revisit some of this success as a crew for Hyundai Motorsport in 2018."
Sébastien & Daniel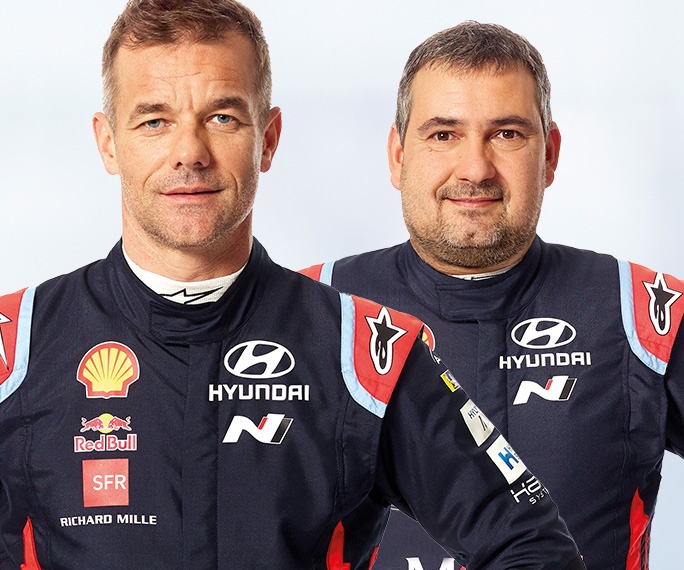 The most successful partnership in WRC history, Sébastien and Daniel bring a vast amount of experience and determination to the team. Having worked together for over twenty years, our French/Monegasque crew has an enviable understanding of one another that has yielded nine WRC titles. "Daniel has a good balance: he might not look serious out of the car – he's very funny – but when there's a job to do, he is focused on the task at hand to ensure we do our best." Daniel is equally complimentary of Sébastien: "He works very hard, and he drives with his brain – that is the secret to our success." Does he have any bad habits? "You have Greenwich Meridian Time and Sébastien Loeb Meridian Time – an hour late without fail," jokes Daniel.
You might also be interested in
---
We are hiring
Career at HMSG
Want to be part of our team? Visit our career page for jobs and application form!
Apply now
The FIA World Rally Championship (WRC) is the undisputed pinnacle of the sport, where the world's best drivers and their co-drivers vie for glory.
Explore
Established on 19 December 2012, Hyundai Motorsport GmbH (HMSG) is responsible for Hyundai's global motorsport activities.
Discover now