Ever wondered what makes a WRC crew such a potent partnership? We caught up with each of our driving duos to find out more about them as individuals and what makes them work so well as a team. Discover all about their careers so far, as well as their hobbies and highlights right here.
Thierry & Martijn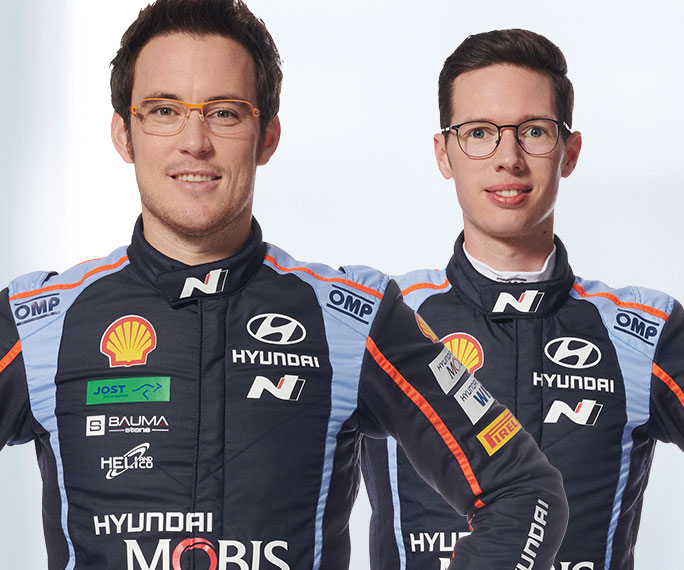 Belgian Thierry will be entering his tenth season with our team in 2023, so it is safe to say he knows us inside and out: "The team and I have a great calibration; our hard work has seen us improve every year and resulted in two titles for the team," says Thierry. Joining him in the co-driver's seat for a third year will be Martijn, following two positive seasons together as a crew. The pair already have four WRC wins to their name, including a home victory at Ypres Rally Belgium.
Esapekka & Janne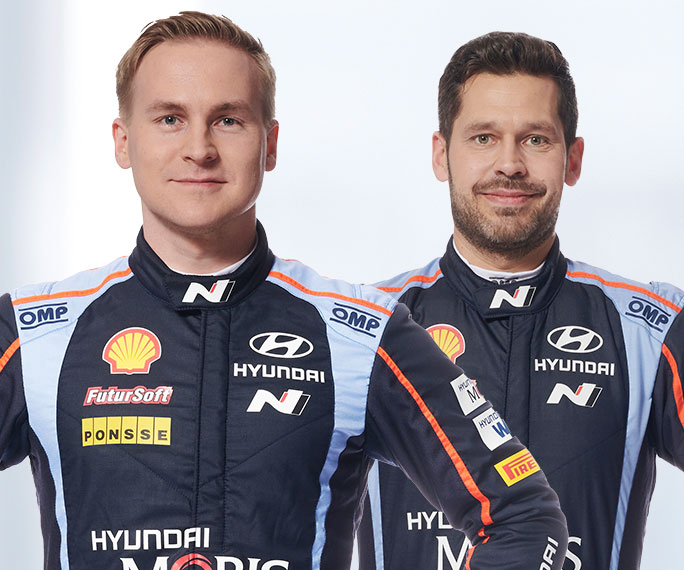 The pairing of Esapekka and Janne joins us in 2023, running the full 13-event WRC calendar in our hybrid-powered i20 N Rally1 Hybrid. The Finns bring with them multiple years of WRC experience, eight podiums and a victory at Rally Finland. While they are known for having fun and a laugh around the service park, once on the stages they are serious about success. Despite his extensive experience at the pinnacle of rallying, Esapekka is the youngest driver in our 2023 line-up.
Dani & Cándido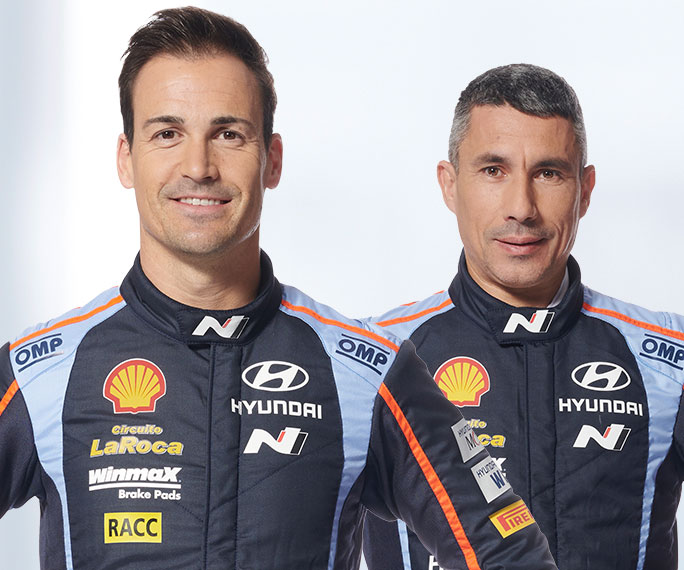 Following a strong 2022 WRC season – the Spaniards claimed three podiums – Dani and Cándido will once again compete in our i20 N Rally1 Hybrid for select events in 2023. The gravel specialists have amassed a total of five podiums from eight events as a partnership, an impressive 63% conversion rate. The upcoming season will mark Dani's tenth with the team, and third with Cándido by his side.
Craig & James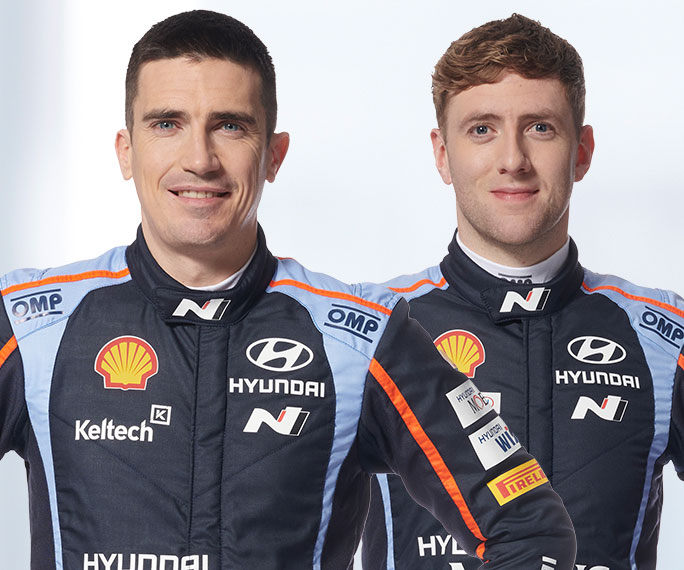 Craig, who competed with us already from 2019 to 2021, returns to our team in 2023 after just one season away. The Irishman and new co-driver James will share our third i20 N Rally1 Hybrid with Spaniards Dani and Cándido in a bid to support our mission to win a third manufacturers' title. Four of Craig's eight WRC podiums have come behind the wheel of one of our cars, including a trio of top-three finishes in 2021 at Rally Estonia, Ypres Rally Belgium and Rally Finland.
You might also be interested in
---
We are hiring
Career at HMSG
Want to be part of our team? Visit our career page for jobs and application form!
Apply now
The FIA World Rally Championship (WRC) is the undisputed pinnacle of the sport, where the world's best drivers and their co-drivers vie for glory.
Explore
Established on 19 December 2012, Hyundai Motorsport GmbH (HMSG) is responsible for Hyundai's global motorsport activities.
Discover now