The story behind a new venture with Hyundai WIA
In our motorsport activities, we know that perfecting the smallest part of our cars can reap huge rewards on rally stages and racing circuits. To do this requires close cooperation internally between our company's departments, as well as with our partners and suppliers.
Hyundai WIA has been with us on our journey in WRC since the very beginning. Part of the Hyundai Motor Group, Hyundai WIA was established in 1976 and supplies various parts to all road-going Hyundai models and provides factory automation equipment for Hyundai production lines around the world – while also machining parts for our i20 Coupe WRC. No job is too big or too small: thanks to its capabilities to produce anything from the smallest screw to large diesel engines for ships, Hyundai WIA boasts customers across a multitude of industries from automotive to aerospace.
Our ability to continuously develop our performance is enabled by fast and reliable Hyundai WIA machine tools installed at our Alzenau headquarters. Our team is able to quickly produce new parts in-house for our cars and implement them ahead of upcoming events, which proved to be an essential in powering us to the manufacturers' title 2019.
The spark behind a new collaboration
The partnership is mutually beneficial: our success at the pinnacle of rally underscores the dependability and performance of Hyundai WIA's machine tools. As a sponsor of our team, Hyundai WIA also brings dealers and VIP customers to selected WRC events each season.
It was during one of these events that the idea to replicate our WRC livery on Hyundai WIA machines was born. One guest was a passionate rally fan and expressed interest in buying machine tools in Hyundai Motorsport colours to the CEO, Mr Yang. Working closely, we combined the dynamism of Hyundai WIA's products with that of our rally activities to create a the WRC edition 5-axis Vertical Machine Centers XF2000 and XF6300.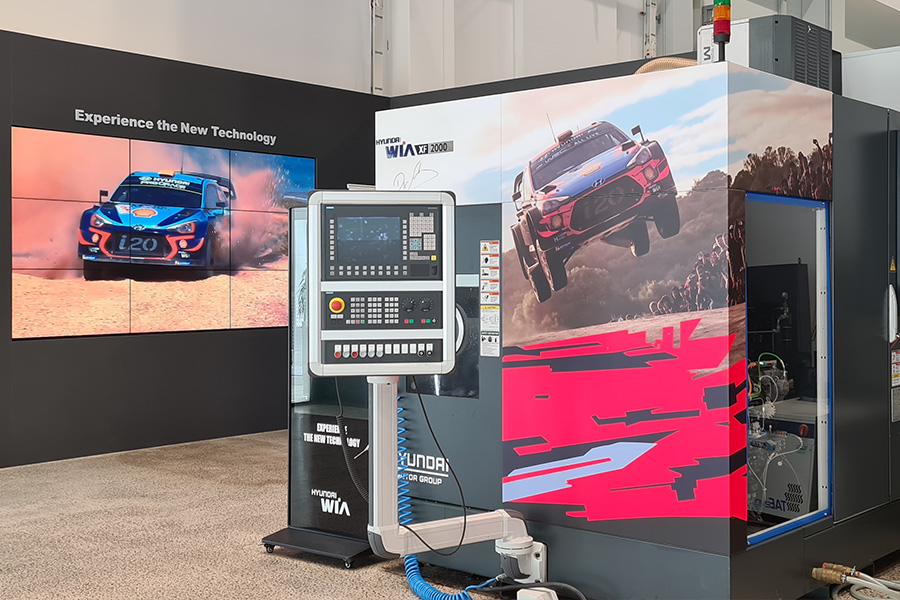 After the positive feedback this received, Hyundai WIA was keen to continue the motorsport theme. How better to demonstrate our work together than a model of one of our WRC cars?
Using Hyundai WIA's machine tools, the process of creating a replica takes roughly 10 hours. Starting with a block of metal, the first clamping operation creates the rough shape of the car and lasts around two hours. The model then undergoes a second clamping operation to create a smooth surface and the intricate details – an eight hour procedure.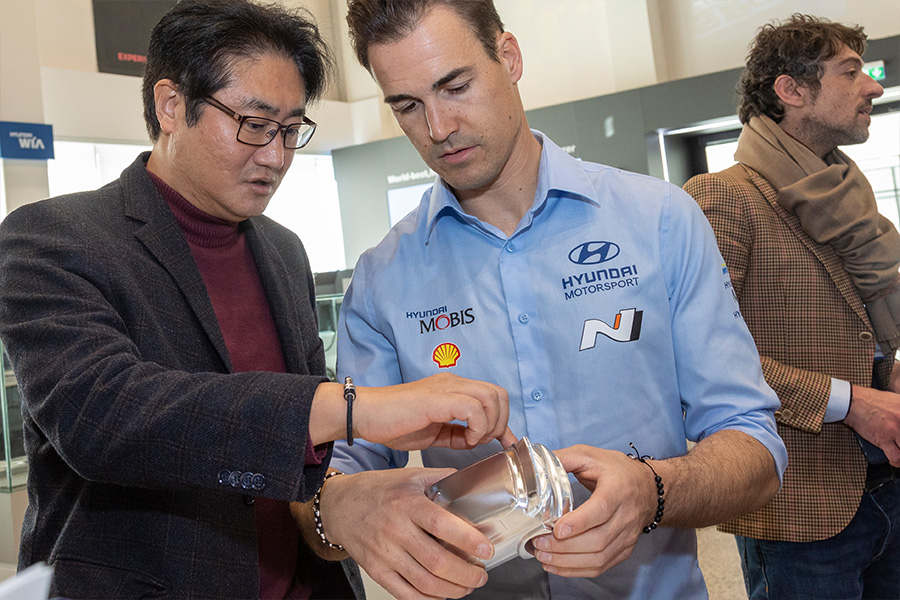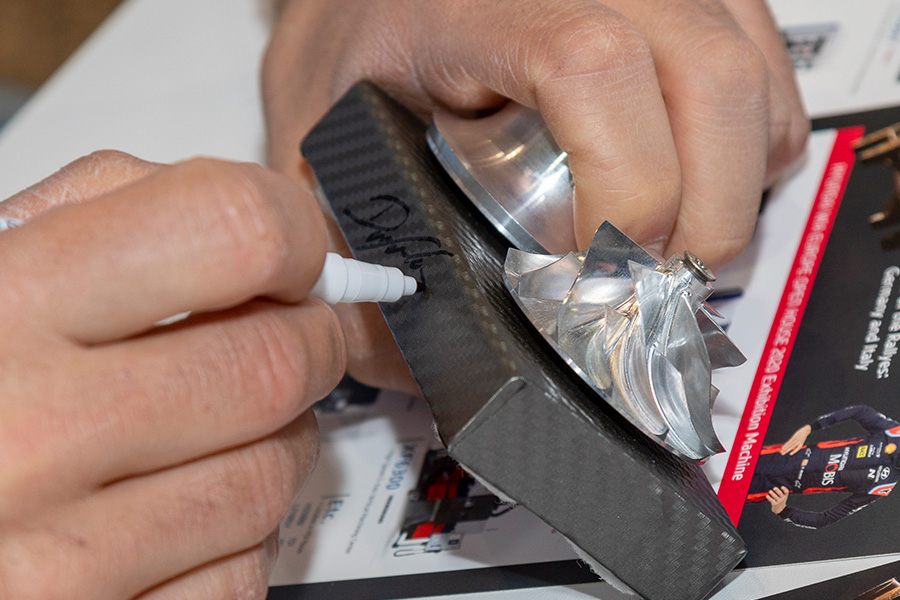 The resulting product was showcased at Hyundai WIA's Open House in February 2020. Our President Scott Noh and WRC driver Dani attended as special guests and were particularly impressed to see our i20 WRC challenger re-created in a new and exciting way.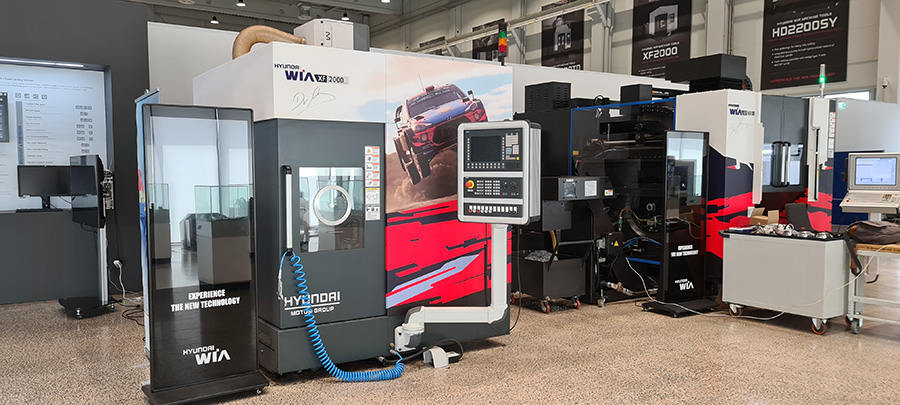 We have an exciting competition launching soon, so keep an eye on our website to find out how you could win your very own replica i20 WRC. In the meantime, you can watch the every detail of the model making process in this video.