Get to know our WTCR customer
BRC Gas Equipment is a world leader in the production of systems and components for LPG and CNG conversion of vehicles. The mission of its racing division, BRC Racing Team, is to promote the brand and its corporate image through motorsport.
Since the inaugural WTCR – FIA World Touring Car Cup season in 2018, we have counted BRC Racing Team as one of our i30 N TCR customers. Competing on racing circuits around the world, the team has won two consecutive drivers' titles with Gabriele Tarquini and Norbert Michelisz. We wanted to find out more about what goes on behind-the-scenes at a WTCR race weekend, and how the team pulls together in crucial moments.
How did your partnership with Hyundai Motorsport begin and what does it entail? For example, how closely do you work together with HMSG?
The collaboration with Hyundai continues fruitfully since the initial development of the i30 N TCR, which saw us involved in assisting the project in 2017 with some team members who then took part in WTCR the following year. Our visions and objectives have matched from the beginning, making this partnership successful and lasting. Working closely with such high-level professionals has been a great opportunity of growth for our team, and the trust shown in these years is a source of pride for us. Being able to count on Hyundai's engineering support and one of the most competitive cars on the market, together with our experience and professionalism, has proved to be a winning combination for us, as shown several times.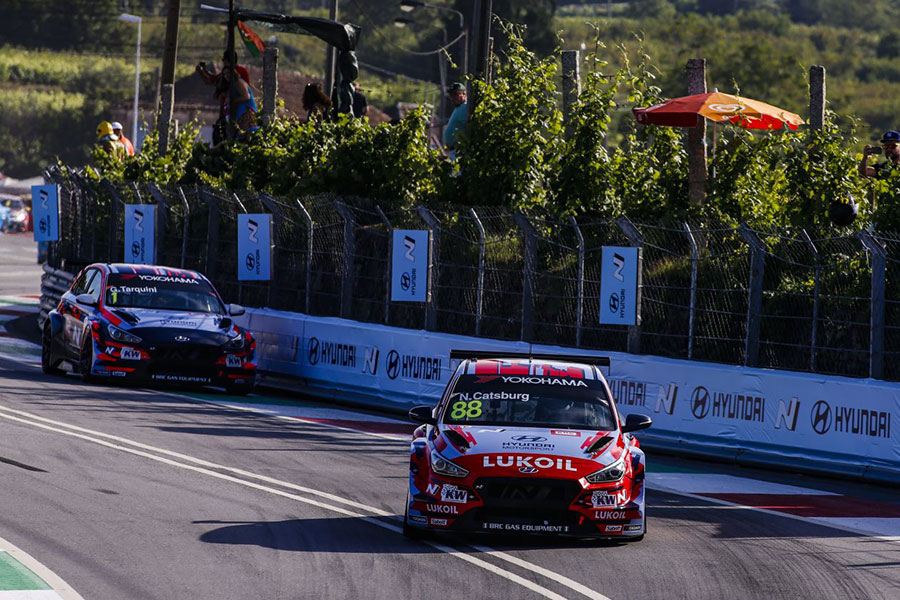 What is the atmosphere like in BRC Racing Team?
It is excellent. The team has known each other for a long time – from back when we were all competing in different teams and motorsport. Our shared history makes us a close group, and we are all attracted to the same passion – to win! We are willing, passionate and meticulous.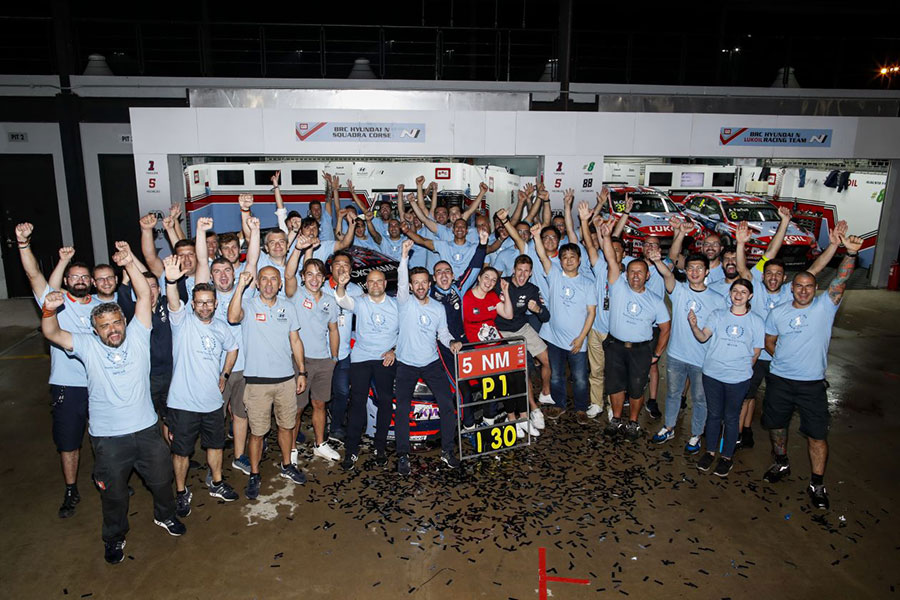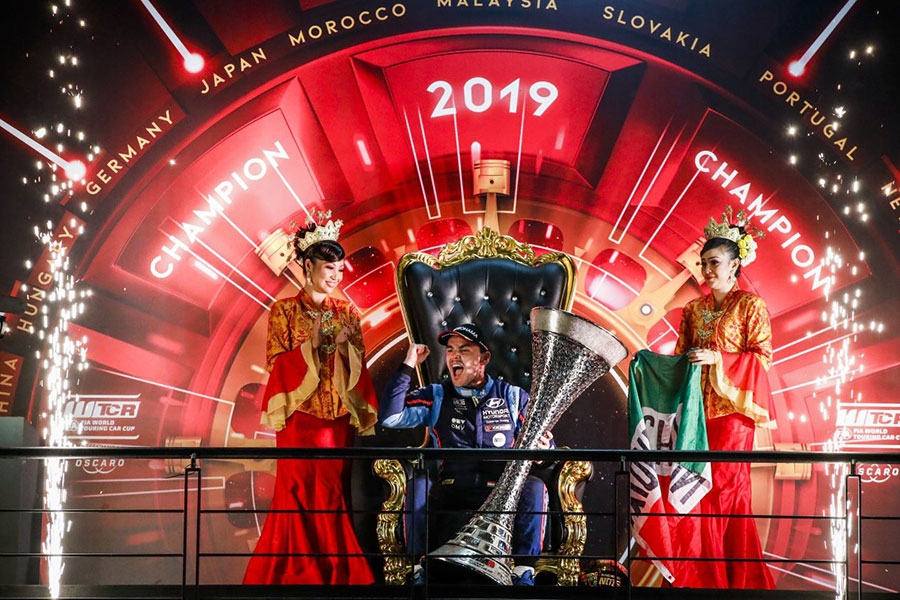 How long does it take to prepare the i30 N TCR for a WTCR race?
The WTCR car is built to regulations that were born in recent years. Four expert mechanics take two days to build the car from the bare body shell to total assembly. During the preparation of a race, everything is done with a great deal of care and calm despite the pressure. Everything can change in an instant due to infinite variables, and our team has to be ready to step up at a moment's notice.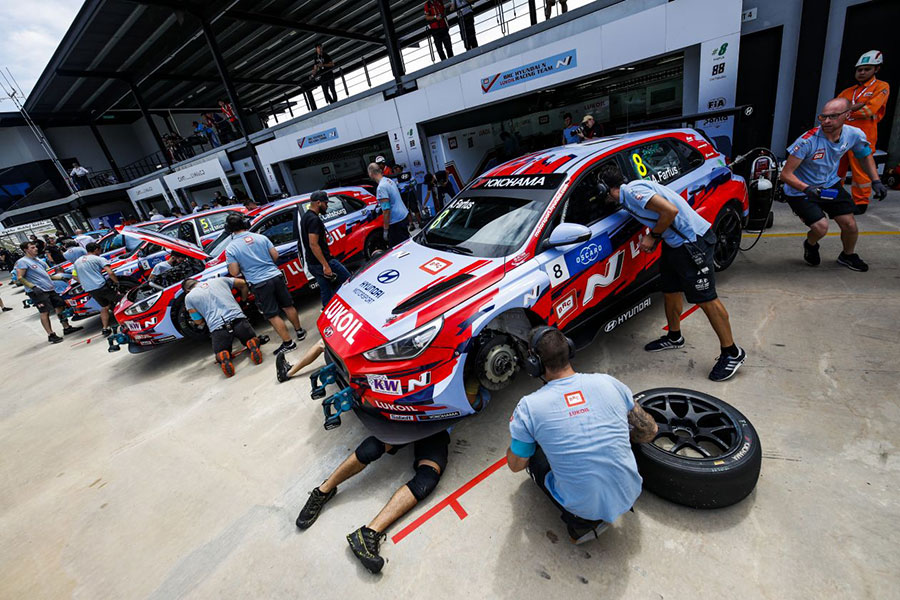 Can you tell us more about the logistics involved for a race weekend?
You always win the championship in the previous winter! We have to start our logistics planning very far in advance – in September 2019, we were already booking hotels for the season ahead. This is both for budget reasons, to keep the overall cost of going racing down, and to ensure we have the best hotel options near the circuit. This was more evident last year when we raced four cars in WTCR – it was necessary to pay attention and plan ahead, as we had 50 members of staff that needed to be in the right place at the right time. Sometimes we have to take a few risks, as the definitive race program is not always available, so we have to make some educated guesses.
Between sessions, what measures do you have in place to maximise the time you have to prepare the car?
Before we even reach the circuit, we have a list that identifies what is in any drawer of a truck or flight case. Ahead of the weekend, we make our own considerations based on what spare parts might potentially be necessary, and ensure they are both available at the circuit and easily located to be distributed by our spare parts team member –they are the only person in the team responsible for this. The structure avoids confusion and streamlines the procedure. For the European rounds, we travel with three or four semi-trailers, while when we race overseas there are four forty-feet containers. Even then, we know where every single tool, spare part, or tyre, is located.
What challenges do you face when you have multiple drivers in a team, all who want to win?
Drivers are people for whom racing is the reason for living. They have ups and downs, as many athletes do. Our four drivers in 2019 were extremely professional, and though it was not always easy to manage them, they are very good people with strong personalities. They all wanted to win, but there is only one place for number one. In terms of technical collaboration, mutual respect, and fun outside the races, it was probably one of our best years.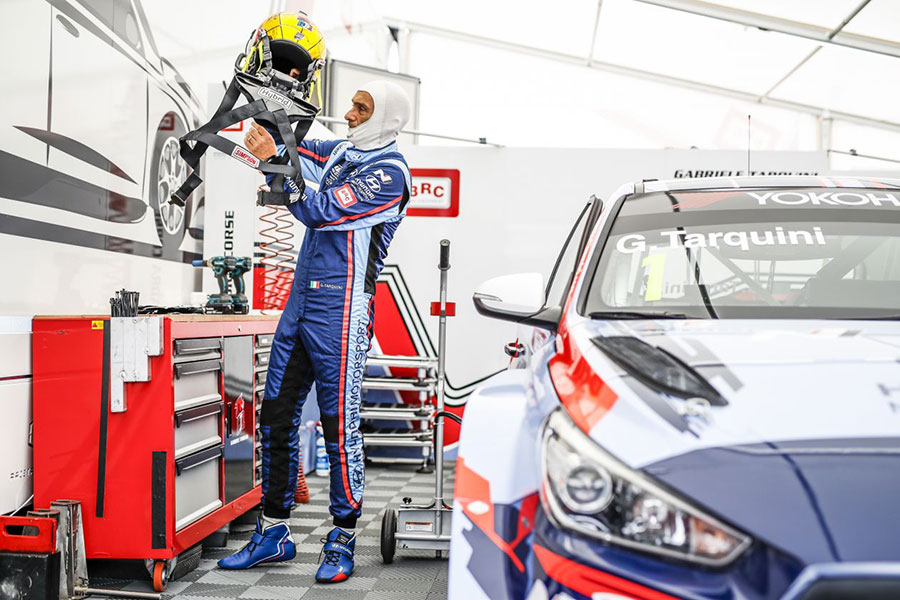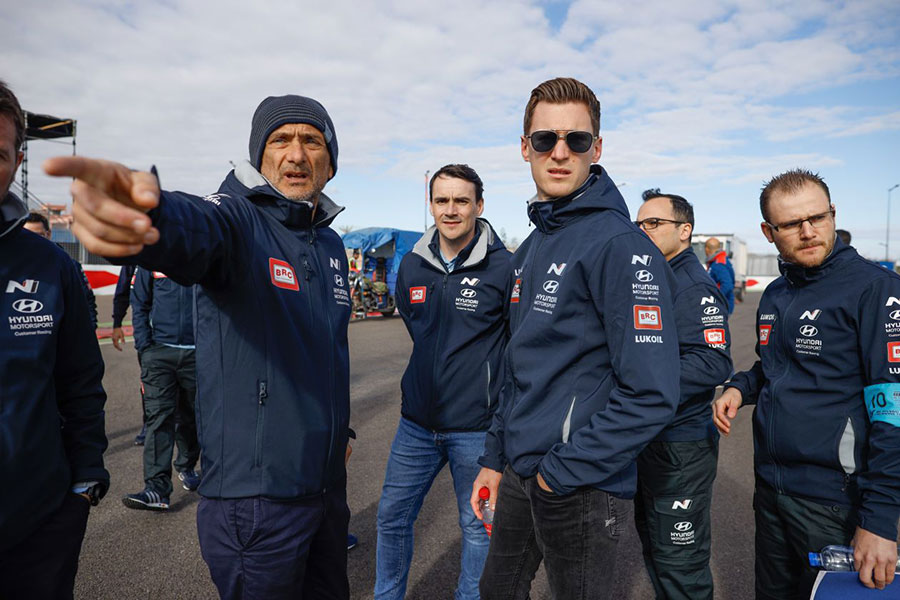 What is the importance of a sponsor such as LUKOIL to your team and what you do?
The consolidated partnership with LUKOIL makes us very proud. Our collaboration is a typical win-win situation. The support of a sponsor of this magnitude and prestige, for the second consecutive year, is an important source of pride, both for our team and for our company, as well as bringing a fundamental contribution that allows us to participate in such prestigious and competitive championships. This relationship allows LUKOIL to consolidate its visibility and achieve its communication goals through a championship with a worldwide media reach, associated with a team that has proven successful for two consecutive seasons.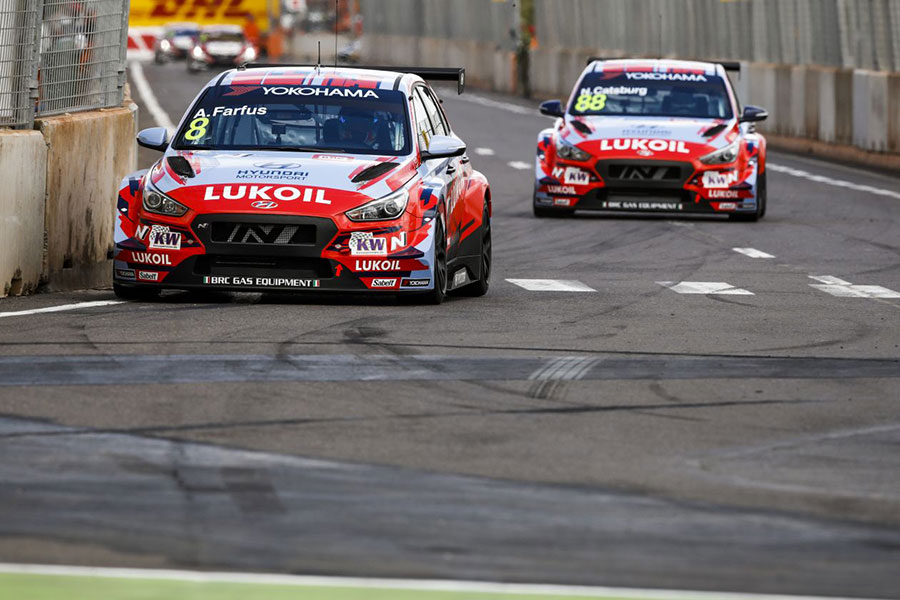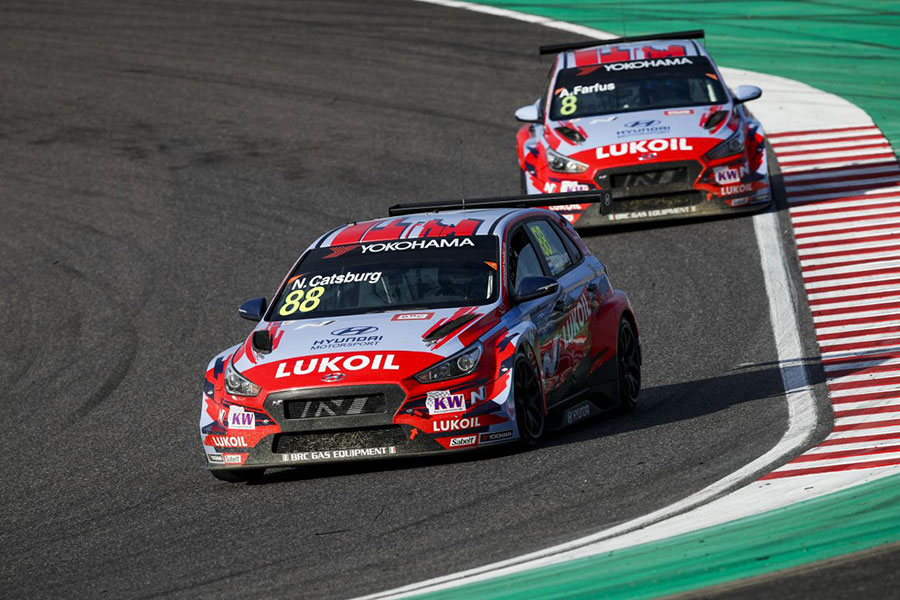 If you enjoyed this, there is more to come from BRC Racing Team! Keep an eye out on our website and social media channels for our next feature with them.
Watch our review video of the 2019 WTCR finale, where BRC Racing Team secured its second drivers' title in a thrilling showdown at Race of Malaysia.