Hyundai i30 N TCR sales information 2021
---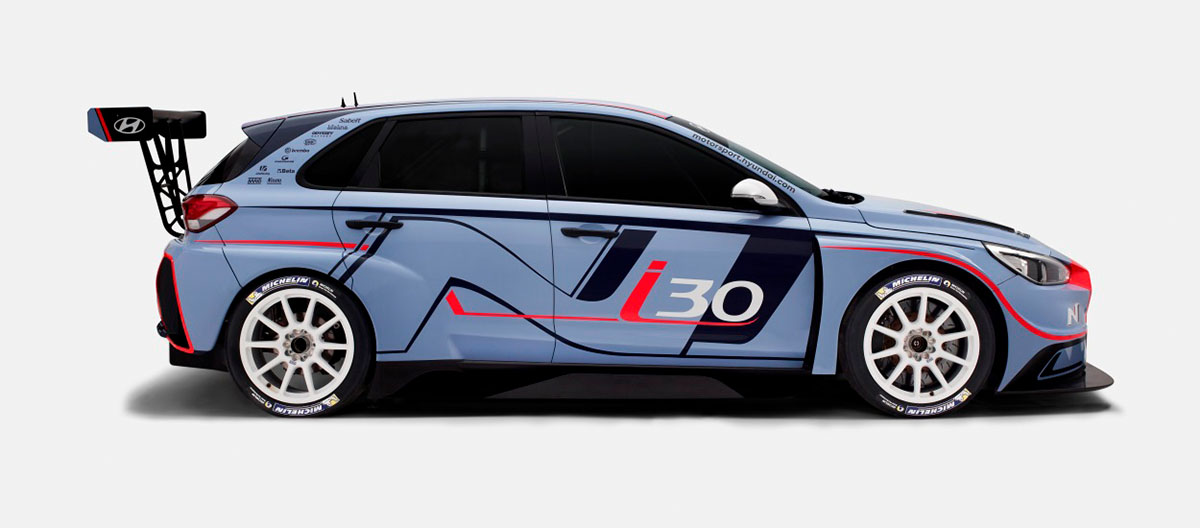 In its first full season, the i30 N TCR successfully powered customers to the inaugural drivers' and teams' titles in the World Touring Car Cup (WTCR) championship, as well as national and international titles in racing series around the world.
The i30 N TCR is competitively priced within the TCR market, available to customers at a base price of €128.000, including a deposit of €15.000 required to confirm an order.
While the base car will provide teams with a high specification, ready-to-race machine those planning to take on the long-distance championships where TCR designs are eligible can purchase the Hyundai Motorsport developed 'Endurance Kit'. In addition to the performance-focused parts fitted to the i30 N TCR as standard this option includes ABS, night lamps and an external refueling fitting.
i30 N TCR customers will also be able to benefit from the support of the dedicated team of Customer Racing engineers based at Hyundai Motorsport's headquarters in Alzenau, Germany, 30 minutes from Frankfurt. Teams will be able to call on the experience of those who have worked on the i30 N TCR throughout its development, who will be available to assist teams at tests and race events to help them maintain the best performance from their car. Teams will also be able to rely on responsive customer support and spare parts delivery.
For further details on ordering an i30 N TCR, and to arrange a visit to Hyundai Motorsport to learn more about the project, please contact the Customer Racing sales team using our contact form.
Data Sheets
---
You might also be interested in
---
We are hiring
Career at HMSG
Want to be part of our team? Visit our career page for jobs and application form!
Apply now
Are you interested in our Hyundai i20 R5?
Explore
Established on 19 December 2012, Hyundai Motorsport GmbH (HMSG) is responsible for Hyundai's global motorsport activities.
Discover now