Hyundai i20 R5 sales information 2023
---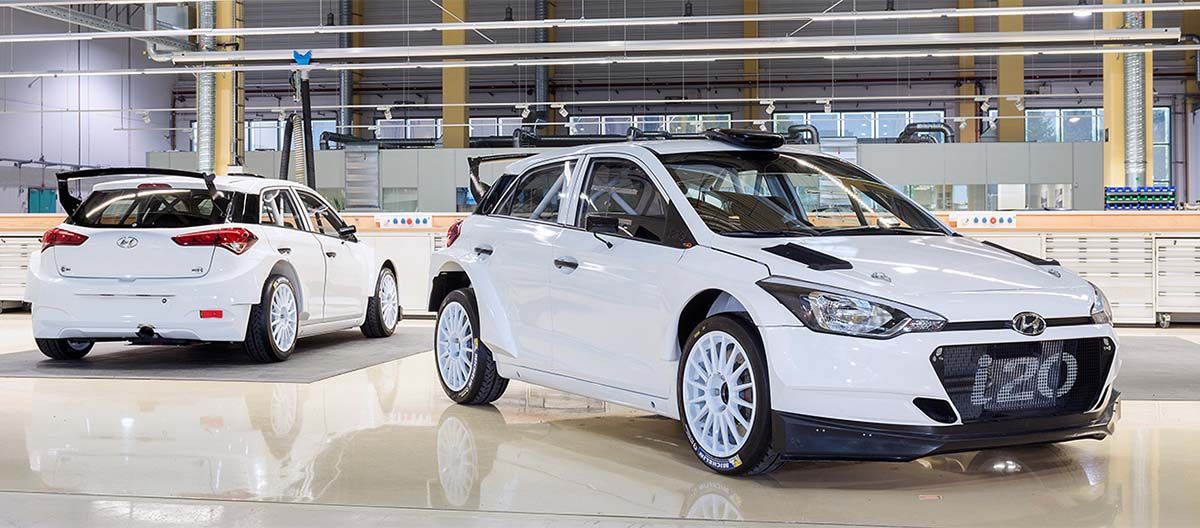 After taking crews to national and international titles in the past seasons the i20 R5 has been updated for the 2020 season.
Encompassing a wide-range of updates, including the latest specification engine, dampers and electronics, the latest version of the i20 R5 '20 is designed purely with customers in mind, from 'gentlemen drivers' to professional teams and drivers forging a career in rallying on both gravel and tarmac stages.
After making its competitive debut in September 2016, and enjoying a successful 2019 season, the number of i20 R5 '20 on the world's rally stages continues to grow, with customers taking advantage of the performance of the car and the support offered by the Hyundai Motorsport Customer Racing department.
For further details on ordering an i20 R5 '20, and to arrange a visit to Hyundai Motorsport to learn more about the project, please contact the Customer Racing sales team using our contact form.
Brochures & data sheets
---
You might also be interested in
---
We are hiring
Career at HMSG
Want to be part of our team? Visit our career page for jobs and application form!
Apply now
Become a Pro
i20 N Rally2
Our Rally2 crew are competing in selected rounds of the WRC2 class with the latest specification of our i20 N Rally2.
Explore
Established on 19 December 2012, Hyundai Motorsport GmbH (HMSG) is responsible for Hyundai's global motorsport activities.
Discover now