Rally México is always a shock to the system! We leave the cold, icy and snowy European winter rounds well and truly behind us as we adapt to the arid heat and high altitude of the first gravel rally of the WRC season.
Forget snow business, this is all about the show business – and what a colourful display this year's rally was. Right from the start of the weekend, the event became another entertaining celebration of Mexican culture and edge-of-the-seat rallying.
Enjoy a backstage view of the rally in our Rally México takeaways.
A little bit of Lucha
We have always marvelled at Thierry's ability to take on a rally fight. So, he didn't need much encouragement when presented with the Lucha Libre, Mexico's professional wrestlers. Donned with colourful masks, a trio of luchador introduced our Belgian star to the art of the throwdown. And he took no prisoners!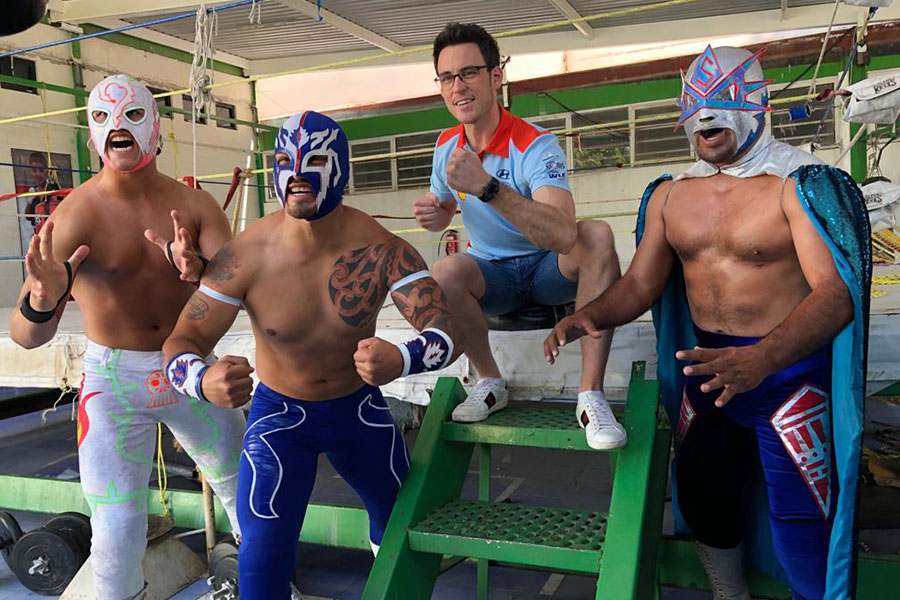 From avenger to centurion
Mexico marked Thierry's 100th WRC start. In an impressive career to date, our Belgian has secured nine rally wins – all with our team. What better place to celebrate than at the scene of our first ever podium – complete with celebratory sombrero and an i20 Coupe WRC cake. Congrats Thierry!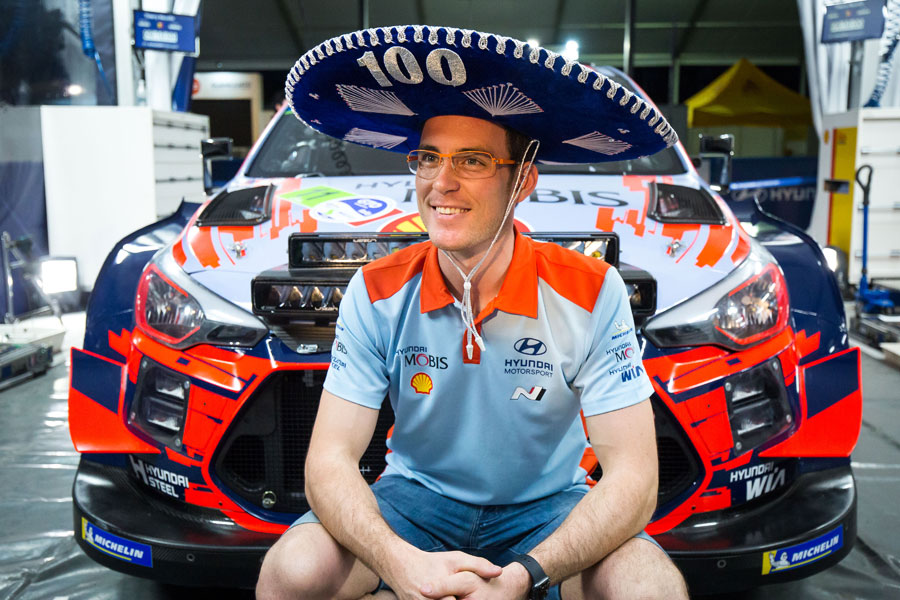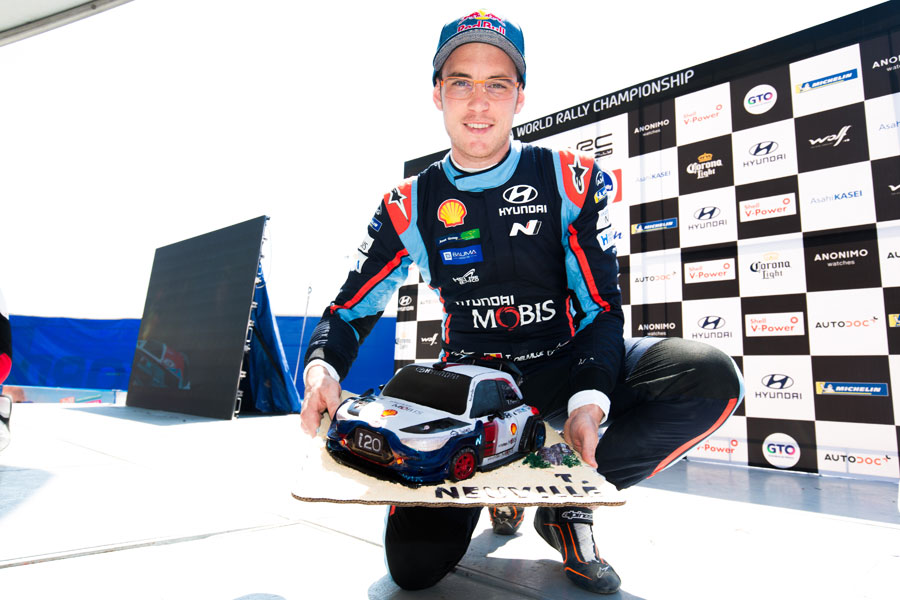 Anders the Gate Opener
A spectacular start to the rally saw our Norwegians Andreas and Anders take the lead with two Friday stage wins. Afternoon drama forced them into an early retirement, and therefore to be first on the road on Saturday. The phrase 'opening the road' had never been so literal when the #89 crew encountered a closed gate in the Guanajuatito stage. Co-driver Anders leapt out of the car to take the situation into his own hands, earning the nickname (and hashtag!) #AndersTheGateOpener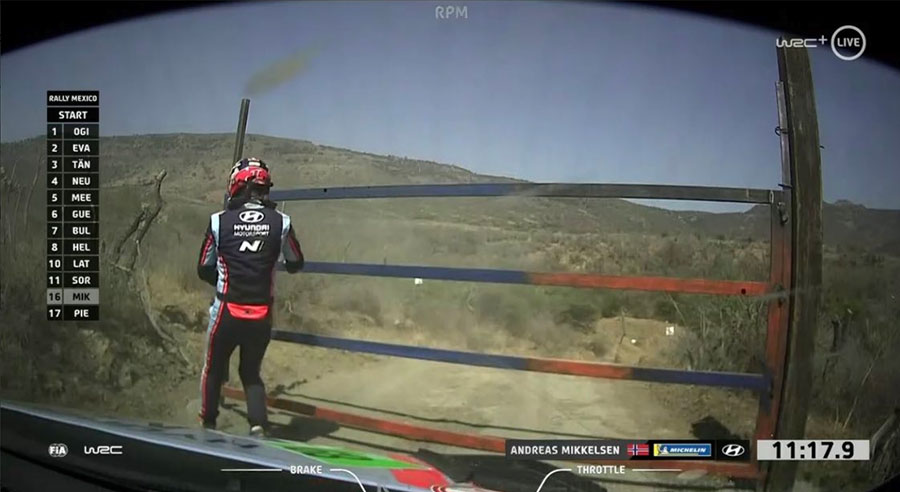 Venting our differences
We've always distinguished the crews by the colours of vent on the respective i20 Coupe WRC cars – but in Mexico we debuted a new flag-based style to much fanfare. WRC Live's Julian Porter was a big fan, tweeting "Hyundai Motorsport have just made everybody's lives much easier. Colour coded roof vents."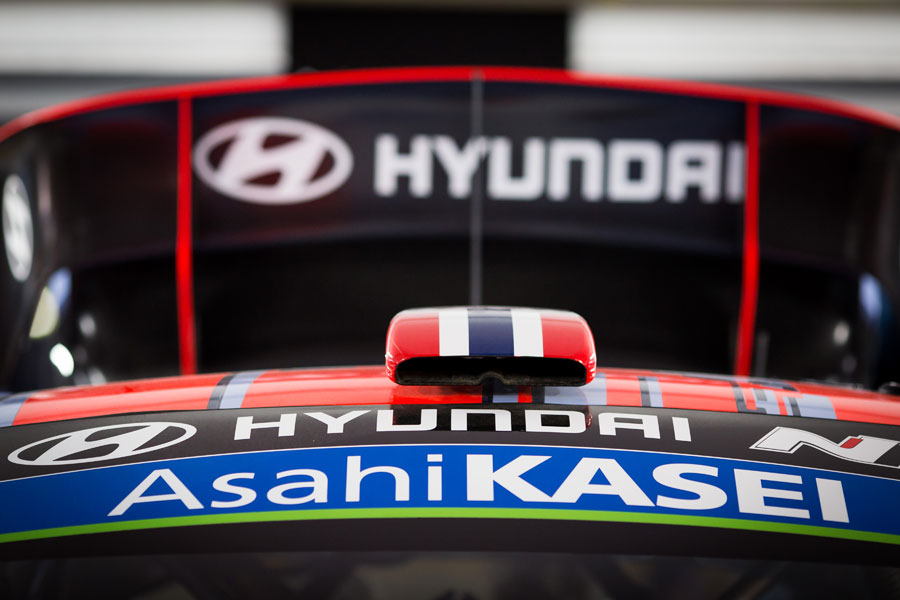 Highs and lows
We may only have come away with a fourth placed finish in this year's Rally México but the results on paper didn't really tell the full story: we took six stage wins, two stage 1-2-3s, five Power Stage points (three for Thierry and two for Dani), while fighting for the lead with Andreas on Friday. It was a case of 'what might have been' but from the lows, there can come highs.