Finale podium secures WRC 3 championship
---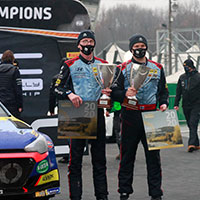 You might also be interested in
---
The FIA World Rally Championship (WRC) is the undisputed pinnacle of the sport, where the world's best drivers and their co-drivers vie for glory.
Explore
Behind the scenes
Inside the factory
Welcome to a behind-the-scenes tour of Hyundai Motorsport GmbH. Here you will find a short overview of our main departments.
Have a look
Established on 19 December 2012, Hyundai Motorsport GmbH (HMSG) is responsible for Hyundai's global motorsport activities.
Discover now